Learning environment
At Bellevue School we believe in building student voice and independence and encourage students' different learning styles within all our classrooms. We are developing a number of flexible learning environments within our school and building on the philosophy and pedagogy that underpins flexible teaching and learning.
What are some of the benefits of a flexible learning environment?
Children have choice about where and how they work
Collaboration is fostered and children are encouraged to help and support each other in their learning
Learning can be personalised and tailored to suit different needs
Children have the opportunity to build relationships with different teachers and peers
Learners are encouraged to self-manage and self-direct their learning
Choice, flexibility and options encourage high levels of engagement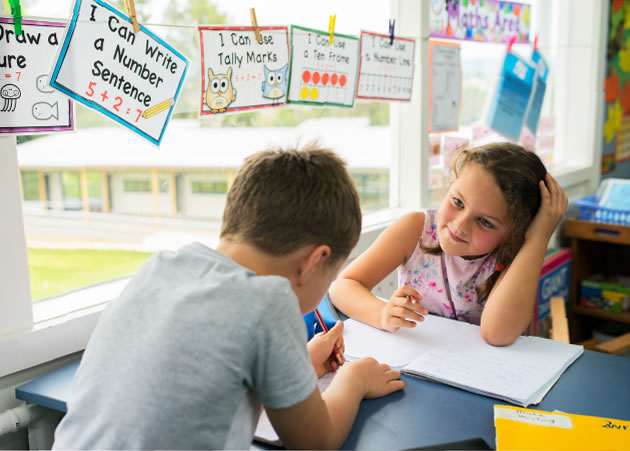 Home Learning
Access to our home learning resources for each of our 5 teams.
Click on the team links below to open an interactive pdf.
Explore the image(s) as they are full of live links to different learning resources.
E-learning and ICT
We are fortunate at Bellevue to have a generous number of e-learning devices throughout the school. Most classes operate on a 1:2 device to student ratio and we encourage collaborative learning with the use of these devices.
Children in the junior school get a solid grounding in the use of iPads and a number of apps are used as a way for children to present, create and share their work with their peers, teachers and whanau.
As children progress through the school, Chromebooks are introduced as a tool to allow increased independence in students learning and research, as well as being a useful tool for sharing and collaborating on their work.
Key competencies
The New Zealand Curriculum outlines five key competencies, which are described as the capabilities people have, and need to develop, to live and learn today and in the future.
The five Key Competencies are:
Thinking
Relating to others
Using language, symbols, and texts
Managing self
Participating and contributing
We firmly believe in the importance of these key competencies in growing learners for life, and we integrate them holistically throughout school life.
At Bellevue School you will see the key competencies:
Embedded in the school values
Modelled by all staff
Integrated into learning experiences
Identified and reflected upon as part of the learning journey
Encouraged within and beyond the school environment
Curriculum
The following curriculum areas are taught at Bellevue School, as outlined in The New Zealand Curriculum:
English
Mathematics
Science
Social Science
The Arts (Music, Dance, Drama and Visual Art)
Technology
Te Reo/Tikanga Maori
Learning support
We are fortunate to be able to have a trained Reading Recovery teacher on site, who works one-on-one with children to provide extra literacy support. We also have both teachers and teacher aides who support and extend learners in many areas through small group targeted learning sessions.
Extra-curricular activities
At Bellevue School our students are able to take part in a range of extra-curricular activities including kapahaka, choir, productions, sports, music lessons, Art Exhibition, Student .Council and more.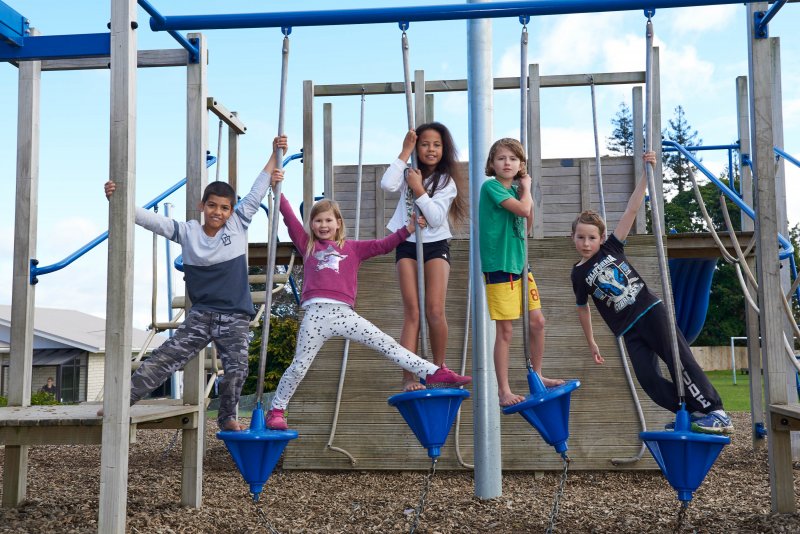 Education outside the classroom
Throughout their schooling at Bellevue, children take part in a variety of educational experiences outside the classroom which foster independence, confidence and build an awareness of their role in our community. Some of the experiences we provide at Bellevue include senior camps, visits to Waimarino, sporting events, beach visits, Life Education, visits from performers and trips to local places.
Student progress
Students will receive written reports twice a year to inform parents of their ongoing progress. Teachers are required to report against National Standards twice a year. For more information about the National Standards, please click on the links below. We hold 3-way interviews in Term 1 of each year, where children, parents and teachers discuss their learning goals for the year ahead. Later in the year teachers hold interviews with parents by request. At any time during the year you are welcome to contact your child's teacher and request an interview to discuss your child's learning.