Welcome to our school
Tēnā koutou, tēnā koutou, tēnā koutou katoa
Nga mihi nui ki a koutou katoa
Warm greetings to everyone
At Bellevue School we have a strong vision that is articulated in our school's motto, 'Learners for Life' and in our mission statement, 'Together we make a difference, treasure the past, embrace the present, challenge the future'.
We have an amazing community of teachers, students, parents and whānau that work together, support each other and strive to live by our school values of Respect, Responsibility, Resilience and Resourcefulness.
The staff at Bellevue School are highly skilled professionals who are supported by an effective Board of Trustees and Parent Teacher Association. Together we are committed to providing excellent facilities and resources and a safe and nurturing environment, in which students are able to reach their potential and achieve their personal best in all academic, sporting, arts and cultural endeavours.
Bellevue School is a contributing primary school catering for Year 0 - 6. In addition to our mainstream classrooms there are 5 Montessori classrooms for children from 6 to 12 years of age, where The New Zealand Curriculum is aligned with the Montessori curriculum.
Our established school is very much a part of a thriving and vibrant urban community. With our idyllic setting and excellence in education, Bellevue School certainly has something special to offer its families. Bellevue School is set on a beautiful terraced site and we are fortunate to have a range of facilities available to our students, including a large playing field, astro turf, netball courts, two large adventure playgrounds, two generous sand pits, a well-stocked library and a swimming pool.
Our school is a member of the Otūmoetai Kāhui Ako, which works collaboratively to strengthen education outcomes for all children in the community. We have close ties to Otūmoetai Intermediate School and Otūmoetai College. Both are within very close proximity and the majority of our students go on to these schools.
We look forward to you visiting us to see our teaching and learning programmes, before you enrol with us.
Ngā Manaakitanga
Anna Meehan
Principal
Absences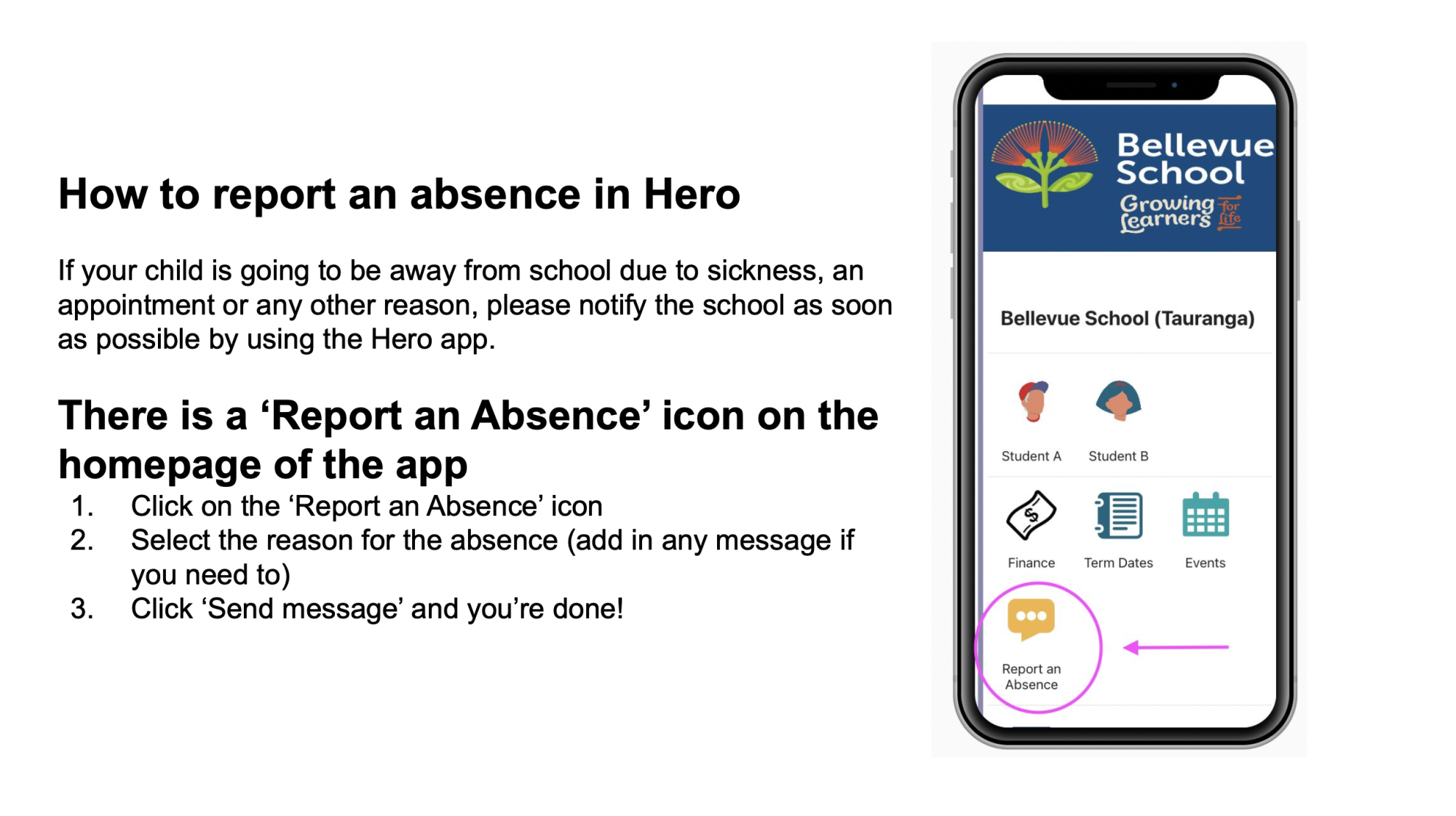 Large park-like grounds backdrop a rich learning environment.

Students are supported in all their needs and learning styles.

Bellevue School welcomes International students.

Bellevue School offers a wide range of Extra-curricular Activities.